Keynote & Invited Speakers
Keynote speaker
Jon Crowcroft (University of Cambridge, UK)

I am the Marconi Professor of Communications Systems in the Computer Lab, at the University of Cambridge, almost exactly 100 years after Marconi's "groundbreaking" first transatlantic wireless call, and i am a fellow of Wolfson College Until the end of September 2001, i was a professor in the Department of Computer Science University College London. i graduated in Physics from Trinity College, Cambridge University in 1979. i got an MSc in Computing in 1981, and PhD in 1993 both from UCL. (before that i even went to primary and 2ndary school once). i'm a fellow of the ACM, ; the British Computer Society, the IE[ET] the royal academy of engineering and the IEEE. I'm a member of UCU and have been (or its equivalent) since 1979. John Crowcroft is not me, but is related, and does some fine art.
Website: http://www.cl.cam.ac.uk/~jac22/
Talk: Cutting the energy cost of TV content distribution by 5, by understanding the popularity of the top ten programs (see Technical program).
Invited speakers
Tom Bostoen (Senior Researcher at Bell Labs, Belgium)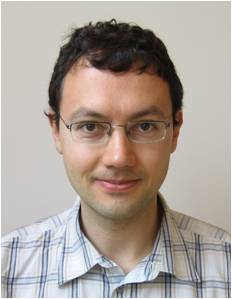 Tom Bostoen obtained his M.Sc. degree in Physical Engineering from Ghent University in Belgium in 1998. Since then, he has been with Alcatel-Lucent in Antwerp, Belgium. There, he, currently, works as researcher in the Network Systems department of Bell Labs pursueing a Ph.D. in collaboration with the DistriNet research group of KU Leuven. His research targets energy-efficient distributed file and storage systems. Prior to his current appointment, he was product manager of Alcatel-Lucent's Network Analyzer, head of Alcatel's DSL research, and DSL research engineer.
Talk: GreenTouch: increasing network energy efficiency by a factor of 1000 (see Technical program).
Dave Boundy (Director of the SAP-Intel Collaboratory, Ireland)

David is a Research Manager with Intel Labs Europe whose mission is to advance Intel research and innovation in Europe while partnering to enable European competitiveness. David is currently leading a variety of research and applied research initiatives in the area of mobility and Manages Intel System Innovation programme.

David also leads Intel's engagement in the SAP - Intel Collaboratory, a joint research centre based in Belfast. The centre focuses its research on the role of ICT in driving sustainability with specific emphasis on smart grids and cloud computing. Previously David has held a number of Management and Programme Management positions for Intel, most recently leading Intel IT's Service Management transformation
Talk: Personal Energy Management & the Smart Grid (see Technical program).
Christoph Lange (Project Manager R&D, Deutsche Telekom, Telekom Innovation Laboratories, Berlin, Germany)
Christoph Lange received the Dipl.-Ing. degree (diploma) in electrical engineering and the Dr.-Ing. degree (Ph. D.) in communications engineering from the University of Rostock, Germany, in 1998 and 2003, respectively. Currently, he is with Deutsche Telekom, Telekom Innovation Laboratories, in Berlin. His work is focussed on broadband access networks and on the energy efficiency of telecommunication networks.
Talk: Aspects of Energy-Efficient Operation of Telecommunication Networks (see Technical program).
Nikolaos Laoutaris (Senior Researcher, Telefonica Research, Barcelona, Spain)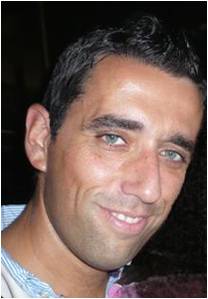 Nikolaos Laoutaris is a senior researcher at the Internet research group of Telefonica Research in Barcelona. Prior to joining the Barcelona lab he was a postdoc fellow at Harvard University and a Marie Curie postdoc fellow at Boston University. He got his PhD in computer science from the University of Athens in 2004. His general research interests are on system, algorithmic, and performance evaluation aspects of computer networks and distributed systems. Current projects include: Efficient inter-datacenter bulk transfers, energy-efficient distributed system design, content distribution for long tail content, transparent scaling of social networks, pricing of broadband services and ISP interconnection economics.
More info: http://people.tid.es/Nikolaos.Laoutaris
Talk: Insomnia in the Access or How to Curb Access Network Related Energy Consumption (see Technical program).
Max Lemke (European Commission, Directorate General Information Society and Media)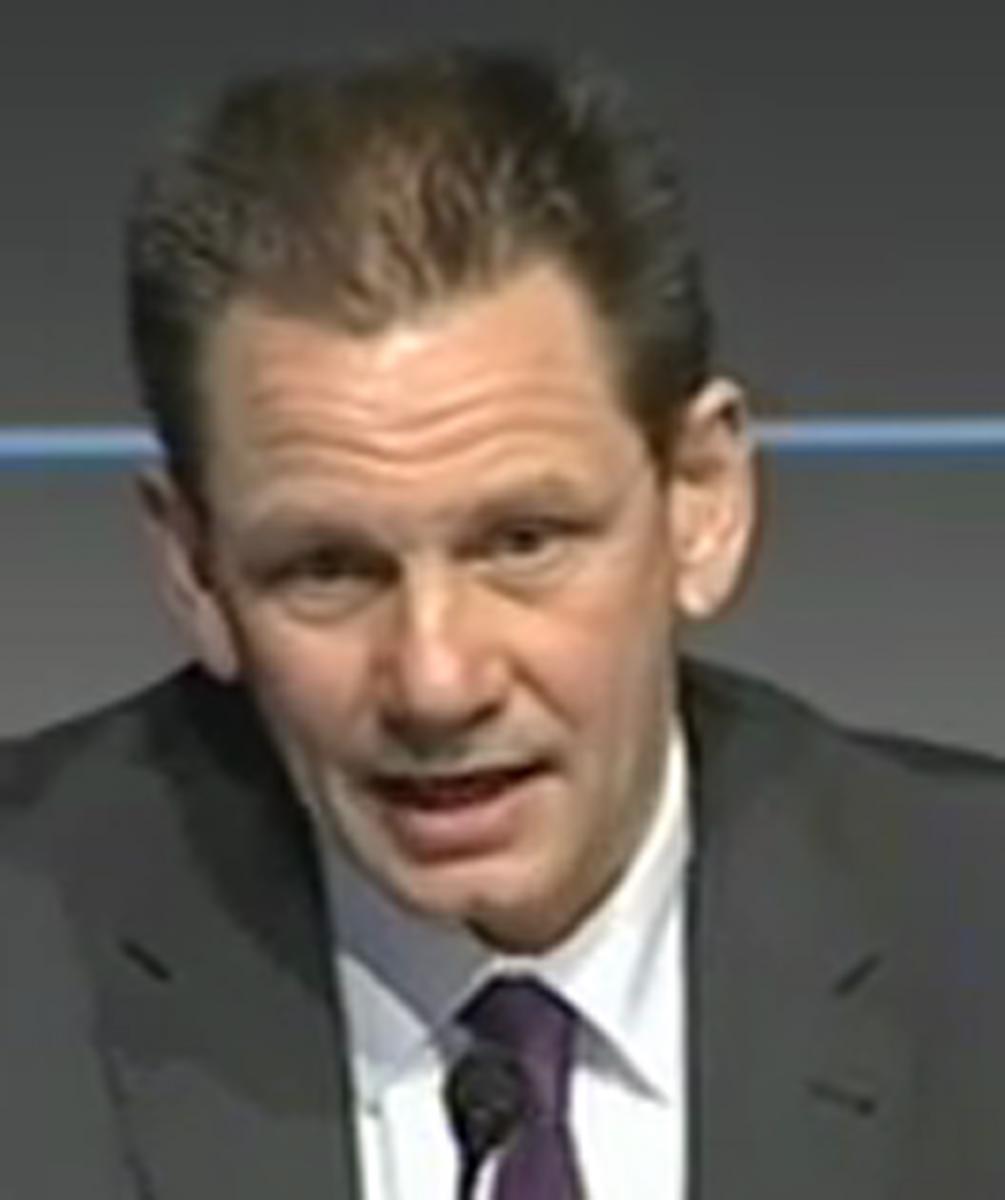 Dr. Max Lemke is the Deputy Head of Unit for "Embedded Systems and Control" in the Directorate General Information Society and Media of the European Commission. In particular he is responsible for developing visions and strategies in the area of research and innovation on Computing Systems. Max Lemke is involved in the preparation of the next research and innovation programme - Horizon 2020.
As Deputy Head of Unit for "New Infrastructure Paradigms and Experimental Facilities" from 2007 - 2010 he was responsible for building the European FIRE Future Internet Research and Experimentation Facility under the ICT Programme, and for stimulating the deployment of internet-based services in smart cities by using open innovation methodologies. He was also involved in starting the Public Private Partnership initiative on the Future Internet.
Since 1995, Max Lemke has worked as scientific officer in different ICT domains of the research, development and innovation programmes of the European Commission, e.g. Grid technologies, Simulation and Visualisation, High Performance Computing, Security.
Before joining the Commission, Max Lemke has worked in research and industry in Germany, the US, the UK and Belgium. With a Doctorate in Natural Sciences from the University of Düsseldorf, he has a scientific background in numerical mathematics, parallel computing, and software engineering.
Talk: Research, innovation and policy on energy-efficient data centres - an EU perspective (see Technical program).
María Pérez Ortega (Programme Manager, GFI Benelux, Luxemburg)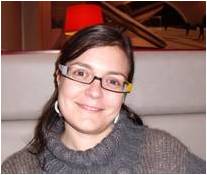 María Pérez Ortega, computer engineer, has focused her knowledge and research in new technologies. She joined GFI, through GFI Spain, in 2003 as IT Consultant and starting to work in EC funded projects in 2004. After 4 years she moved to GFI Benelux for being the GFI manager of R&D EC funded projects at international level. She is in charge of selecting and executing GFI's opportunities in R&D EC funded projects. Her experience includes the current coordination of projects related to sustainable development like the STREPs FIT4Green and All4Green, and the IP SUPERHUB.
Talk: FIT4Green - Federated data centres for a sustainable environmental impact (see Technical program).
Ren Wang (Senior Research Scientist, Intel Labs, USA)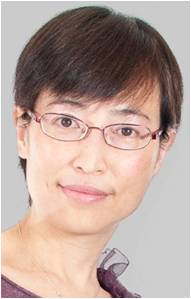 Ren Wang received her Ph.D degree in Computer Science at UCLA in 2004, where her research areas include network analysis and modeling, and high performance TCP protocol design and evaluation. Currently she is a senior research scientist at Intel Labs working on reducing power consumption and improving user experience and performance for processors, platforms and networks. Before joining Intel in 2007, she was a research Scientist in Rockwell Scientific, where she pursued research projects on MAC, network and transport protocol design and optimization for directional wireless communications.
Talk: Conserving platform energy in a systematic way (see Technical program).